See us at the Ice Cream and Gelato Expo 2019!
Date: Wednesday, January 23, 2019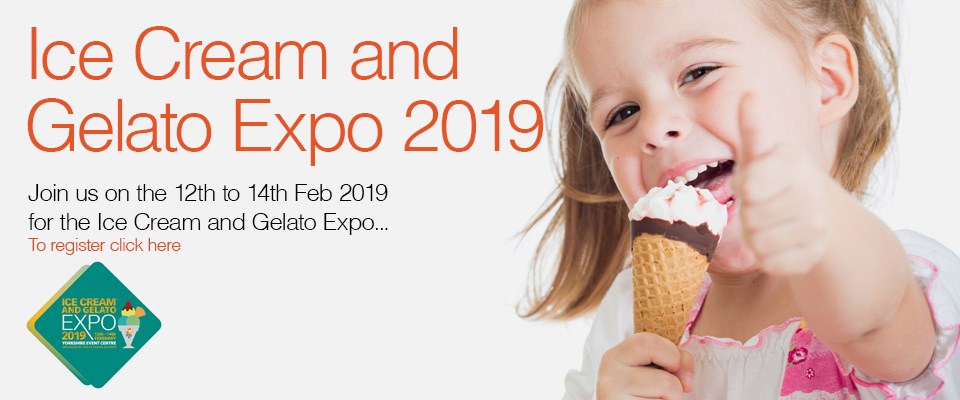 See us 12th-14th February at the Yorkshire Event Centre, Harrogate
The Ice Cream and Gelato Expo is a unique expo showcasing a huge assortment of ice cream varieties together with its equipment and supplies. This show provides a unique forum for suppliers, retailers, caterers and manufacturers of ice cream products. 
The show aims to encourage and support the production, vending and consumption of premium quality ice creams and other frozen treats. The Ice Cream and Gelato Expo also showcases the various types of machinery and equipment's utilized by the ice cream industry.
The event enjoys massive popularity among all the sections of the society and within all age groups. The event provides the ideal opportunity to business to build brand images, create and optimize business opportunities and launch new products.
If you're looking for new products, suppliers, inspiration or a new business venture, don't miss out on the only dedicated exhibition for the Ice Cream Industry.

To pre-register please click here.
Click here to watch the highlights of the Ice Cream Expo 2017 or click here to watch Steve Christensen: The Ice Cream Bloke's videos of the first and second day.
Opening Times
Tuesday 12th February
10.00am - 5.00pm (last entry 4.30pm)
Wednesday 13th February
10.00am - 5.00pm (last entry 4.30pm)
Thursday 14th February
10.00am - 3.00pm (last entry 2.30pm)
---