Former pastry chef preps for expansion in the Lakes
Date: Tuesday, November 10, 2020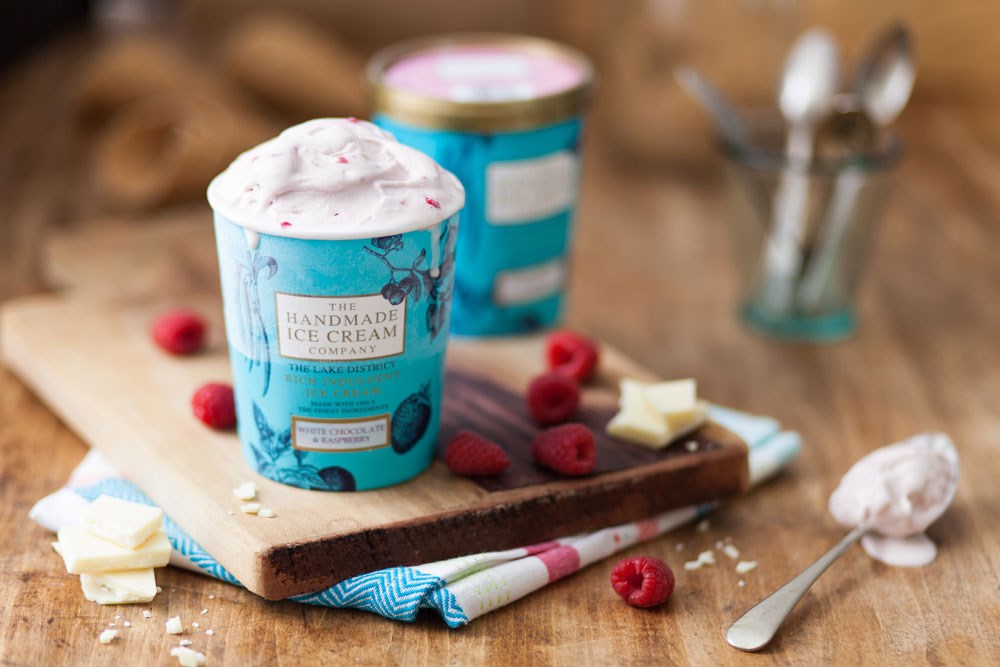 Combining the best of the old with the best of the new can give you outstanding results, as just one mouthful of the delectable Handmade Ice Cream Company premium selection will testify: produced using a combination of new and refurbished equipment from Machinery World, the mouth-watering flavours bring the skills of a former pastry chef right into your tub.
After fifteen years as a pastry chef in top hotels, Steven Darvill started a wholesale ice cream business with a difference, using his patisserie expertise to bake perfect cakes – then crumb them down to create the finest ice cream recipes.  Eight years on, he has expanded production and also opened his first retail unit in Ulverston, Cumbria.
My business ethos is to make ice cream as a chef would make it if they had the equipment and the time to craft it themselves," explains Steven.  "Combining old skills with new, plus, of course, the finest 100% natural ingredients, I create around 35 – 40 bespoke flavours, and make the most of in-season produce - so both my blackberry, cinnamon and apple crumble and my gingerbread ice creams are current favourites, fitting perfectly into hotel seasonal menus.
My business ambition has always been to operate my own ice cream parlours as well as wholesale," continues Steven, "so earlier this year I took over a bigger unit in Greenodd, Ulverston, which has expanded my production capacity and is also open to the public, with click and collect proving extremely popular over lockdown.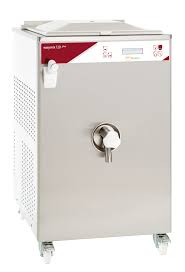 To achieve higher output without compromising on quality, Steven bought a Promag Easymix 120 batch pasteuriser from Machinery World, trading in his old machine to mitigate costs.
I bought a second-hand, serviced machine from Machinery World a few years ago, which has worked brilliantly for me, so I went straight to them to talk about my new business requirements," says Steven.  "The great thing about Machinery World is that they sell new and used artisan/batch machines as well as their own ROKK industrial range, so you get a fair trade-in price for your old machine – and they make the process so quick and easy, even at the busiest time of the year.
As well as the comprehensive choice of machines – both refurbished and new - available from Machinery World, the main reason Steven went to them was because he knew he would get an honest recommendation of the right machine for his business expansion. 
What I find so refreshing about Machinery World is that they really take time to understand your business needs and what is right for you.  Instead of simply trying to sell you something, they give you all the information you need, and let you make the decision yourself,
says Steven. 
Everyone at Machinery World is extremely knowledgeable and they are such genuine people, I know that they would give me an honest opinion even if I phoned to ask about a machine from someone else," he continues.  "Mind, you, given the extensive range they stock, I can't imagine I would need to look elsewhere anyway!
The next challenge for the former pastry chef is to open a second ice cream parlour in a popular lakeside location, so even more customers can enjoy his delicious ice cream.
---